An appropriate and fully functioning fire extinguisher is a critical tool for containing small fires, protecting staff, customers and property and is essential to your overall fire safety strategy.

What we do:
At Guardian Fire & Security we can specify, supply, install, service and maintain all types of hand held Fire Extinguishers to Irish Standard 291. We can complete all four stages or individual stages as required.
All our extinguishers are EN3 Compliant, supplied filled & ready for use with wall bracket. They are suitable for maintenance & refill in accordance with Irish Standard 291.
Learn more about our Fire Extinguisher Service & Maintenance Packages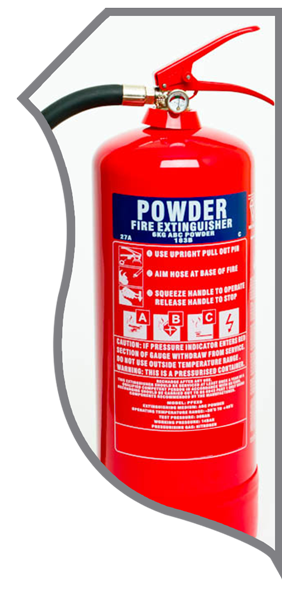 Fire Extinguisher Classifications
Class A – For combustible solids e.g. paper, wood, fabrics and plastics
Class B – For flammable liquids e.g. petrol, diesel, spirits and paint
Class C – For flammable gases e.g. methane, butane and acetylene
Class D – For metals e.g. magnesium, lithium and sodium
Class F – For cooking oils & fats
Our range of portable fire extinguishers include:
AFF Foam Fire Extinguishers – Class A & B
ABC Multi Purpose Dry Powder Extinguishers – Class A, B, C and Electrical Equipment
Carbon Dioxide (Co2 Extinguishers) – Class B & Electrical Equipment
Wet Chemical Extinguishers – Class A & F
Automatic ABC Powder – Class A,B, C & Electrical Equipment
Fire Blankets – Clothing & Saucepan Fires
Shop now or contact us today to arrange a free site survey
We can also help with: