ISO 26000
We have applied ISO 26000 as a guide to integrate social responsibility into our values and practices. To support this, we have engaged with a professional ethicist, undertaking a CSR/Ethics Audit, creating a unique organisational CSR/Ethics pyramid and participating in CSR/Ethics training.
SOCIAL & ECOMONIC 
We are committed to providing fair and equal employment opportunities for employees and applicants seeking work.
We are a signatory company with the INTREO Employment and Youth Activation Charter.
We are fully tax compliant
We are committed to sustainable and transparent pricing
We operate a responsible sourcing programme
We shop local where possible
COMMUNITY
Each year we support at least one local project/organisation by offering our services on a pro bono publico basis.
In 2023, we were delighted to support CRITICAL, Ireland's largest Advanced Volunteer Doctor & Emergency Response charity by donating a suite of Portable Fire Extinguishers and associated signage for their new hub in Croom, Co. Limerick. Thank you to CRITICAL and their amazing team of volunteer responders who go above and beyond to help save lives in our communities.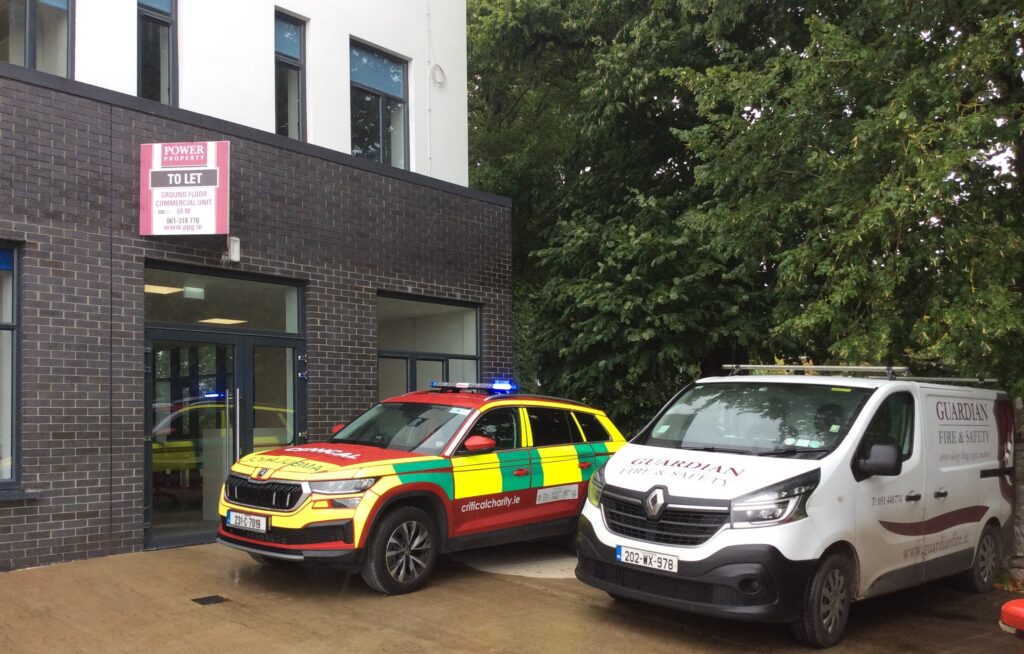 Other beneficiaries over the years have included:
Ros Tapestry
New Ross Boat Club
St. Michael's Theatre, New Ross
Wexford Chamber of Commerce
St. Patricks Day Parade, New Ross
We also support a number of charities and worthy causes throughout each year, many of which are selected by our team. Beneficiaries over the years have included:
County Wexford Hospice Homecare
Make – A – Wish, Ireland
NET Patient Network in memory of our dear Mentor, Colm O' Callaghan
Irish Heart Foundation
Pieta House
In 2022, Brú Columbanus was selected by team member, Emma Staunton. Brú Columbanus provides accommodation free of charge to relatives of seriously ill patients in Cork hospitals and Hospice and in particular relatives of sick children.
For more details on the great work done by this organisation please visit https://www.brucolumbanus.com
Volunteering is also encouraged and supported here at Guardian.
If you are an individual, local charity or group that could benefit from our volunteering or community support, please get in touch. We would love to hear from you!
Margaret Goldsmith, Guardian Fire & Safety speaks to the QQI 4 Catering and Hospitality group at Youth Train Wexford on  "Preparing for and maximising work placement opportunities"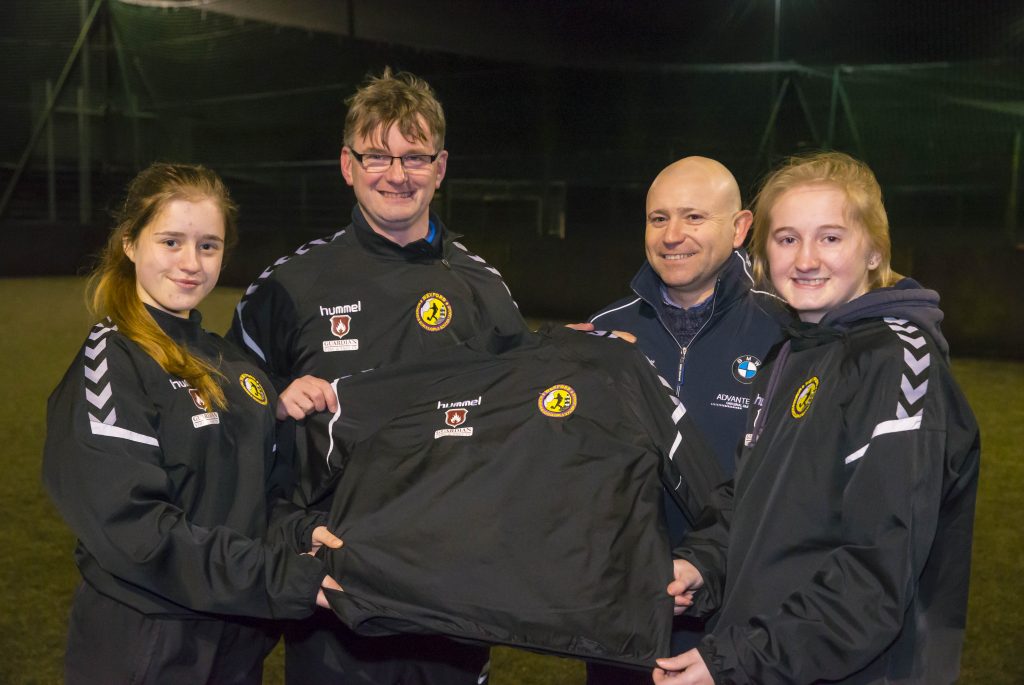 Pictured at a presentation of training tops for the Wexford U-18 interleague girls team from Guardian Fire and Safety. Pictured are Shannon McGovern, Alan Browne Team Manager, Brendan Stamp, CEO Guardian Fire and Safety and Fiona Ryan. Picture: Patrick Browne
On behalf of the board and the hundreds of our voluntary stitchers of Ros Tapestry, I thank Guardian Fire so much for their extremely generous offer of assistance, in what can only be described as our hour of great need. It's really and truly well appreciated.
William Ryan – Board Member