Fire doors are essential for containing fire, heat and smoke in the event of an outbreak. At Guardian Fire & Safety, we understand the need to hold fire doors open, whether for ease of access throughout the building, improved ventilation or to reduce the wear and tear on expensive fire doors. The age old practice of wedging fire doors open presents huge risks and prohibits these doors from performing their primary purpose of protecting life and offering protection to the rest of the building.
What we do:
We can supply, install and maintain door holders and closers to allow you to hold fire doors open legally.
Our range: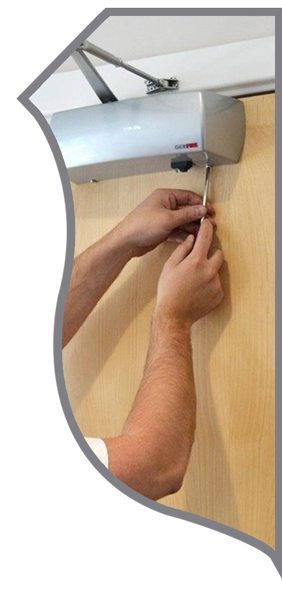 We can offer a variety of technologies including:
Hard wired solutions such as the Craanford DR range wall or floor mount holders which are intended for direct connection to an electrical supply controlled by the building fire detection system.
For buildings which present a challenge in terms of protecting the structure or aesthetics, we can supply wireless options such as the Geofire Salamander radio controlled holders and closers which connect to a controller which is easily wired into the existing fire alarm system.
Contact our dedicated team today for a friendly no obligation quotation