At Guardian Fire & Safety, our qualified technicians can inspect and test all brands of portable fire extinguishers and hose reels.
How often do I need to have my fire extinguishers serviced?
In accordance with Irish Standard 291 portable fire extinguishers should be serviced by a competent person at least annually OR more frequently where the environment, risks or other factors dictate so.
In addition, you are required to carry out monthly checks and document same in your fire register.
Learn more about the requirements of I.S. 291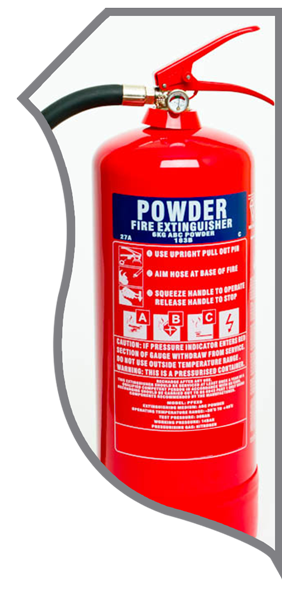 What happens during a service inspection?
During each visit, our qualified technicians will check the condition, weight and pressure of all extinguishers and perform risk assessment, auditing and relevant compliance checks.
We will Identify extinguishers that require test discharge, pressure testing & refilling. All types of portable extinguishers (Foam, Water, C02, Powder & Chemical) must be test discharged and refilled every three years. To this end we select one third of each type during your annual inspection.
As part of our service ,we also provide loan extinguisher units to ensure protection is not compromised when units are taken off site for refilling.
Signage is reviewed and documentation and inventory updated.
During each visit, our clients can also avail of Extinguisher Discharge Training using the units selected for test discharge. This regular learning opportunity will ensure all staff are familiar with the fire extinguishers on site and the correct use of same.
Certification of equipment and training (where availed of) is provided as standard.
Contact our dedicated team today to arrange a no obligation quotation