To say we were excited to get the opportunity to be involved in the renovation of 10 Mill Street, the sole remaining 'Dutch Billy' style building in Dublin's fair city is an understatement…
No 10 Mill Street, a listed building and its neighbour, the Methodist Mission Hall, have been transformed as part of a €41m student accommodation development. When work began work on the site, No 10 was totally derelict.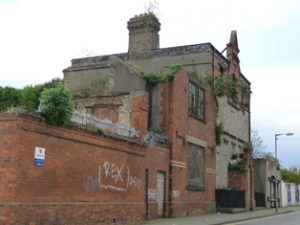 The 2.5-acre site which has been developed by Dublin-based Creedon Group and Dubai-based Global Student Accommodation (GSA) will accommodate 400 students beds and will be in use for the upcoming student year.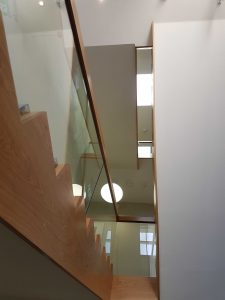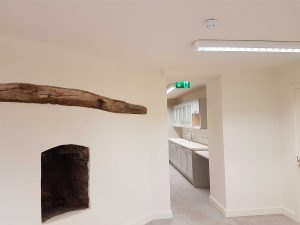 In cooperation with the conservation officer in Dublin City Council, the developers saved what they could of the interior of No. 10 which had been almost destroyed by vandalism and fire.
No. 10 has a long history but for the past three decades the building has been all but ruined.
Built by the Brabazon family in the 1720s, 10 Mill Street was often referred to as the Earl's House. It is believed the Christian Brothers established a school on the site in 1819, and may have used the house as a residence.
By 1852 the school and house were owned by an Anglican Mission, the Irish Church Missions. They built the Mission Hall to the east in the 1890s. Shortly thereafter, the house was significantly remodelled, possibly done to match the style of the Mission Hall. In the 1930s, 10 Mill Street and the Mission Hall were used as a rubber factory, and later were owned by Eircom.
While No. 10 won't be lived in by students, it is set to become office space and is now protected by a state of the art intelligent Ampac LoopSense Fire Alarm control panel together with Apollo XP95 monitoring and signalling devices …. the same technology that protects landmark buildings such as the Statue of Liberty, Archive of Serbia and Tower Bridge of London.
A rare opportunity, a rare gem restored.