In addition to our partner brands, our experienced and highly trained engineers can maintain most other brands of fire detection and alarm systems available on the market, including: Advanced, CTEC, Fike, Kentec, Kidde, Menvier, Morley, Notifier and  Ziton.
How often do I need to service my fire alarm system?
We carry out all our routine servicing & maintenance of fire alarm systems in accordance with Irish Standard 3218.
Our packages include periodic (two or four) visits depending on the size and nature of your premises as well as annual certification in accordance with the standard.
Why not contact our dedicated team today for a friendly no obligation quotation.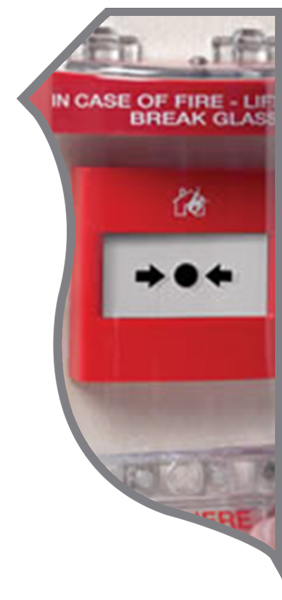 What happens during a routine service & maintenance visit?
During each visit, our qualified engineers will inspect and test all functions of the fire alarm control panel and a percentage of manual call points or break glass units, smoke and heat detectors so that at the end of the annual maintenance period, 100% of all devices have been tested. Sound levels and stand by batteries are also verified. Where applicable he/she will test remote detector indicators and transmission of a signal to a central station.
A visual inspection to check whether structural or occupancy changes have affected the requirements for the location of manual call points, detectors and sounders etc. will also be performed.
Any defects/issues are noted and corrective actions discussed with the responsible person.
During each visit, our clients can also avail of  a "toolbox" talk or demonstration. This regular learning opportunity will ensure key staff are familiar with the fire alarm system on site and it's primary control functions. Topics include: how to identify a device in alarm, how to reset a break glass unit, silence the control panel, record entries in the logbook/fire register and how to reset the fire alarm panel.
Do you need to sound the bells during routine visits?
Yes, we need to activate the bells for a short period to ensure the correct sound level is achieved in all parts of the building. Your engineer will discuss this with you upon arrival to ensure minimum disruption.
Got a question? We'd love to hear from you. Get in touch today!