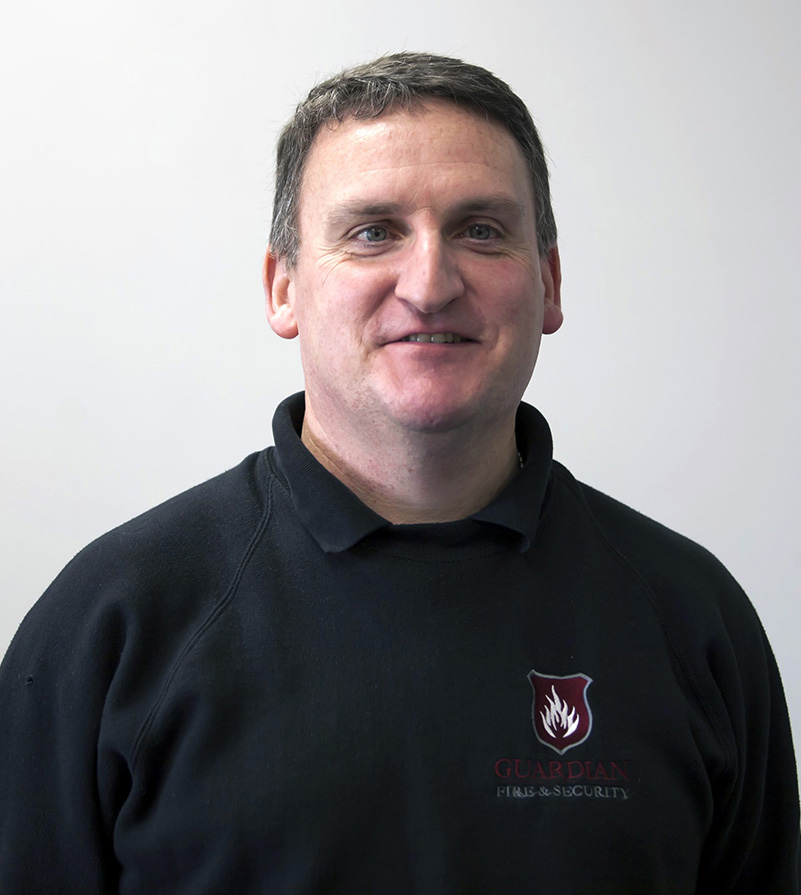 Paul began his working life with the Irish Army back in 1994, where he served a total of 6 and a half years in the Telecommunications field. During this time he also served in the Lebanon with the United Nations before moving to Meteor Mobile Communications in 2000 where he spent 13 years working as a Radio Engineer.
Paul joined the Service and Maintenance team at Guardian Fire & Safety in 2013 and presently covers the Dublin and greater Leinster Regions. He has recently achieved certification in the maintenance of portable fire extinguishers to Irish and European standards and is third party qualified in Practical Applications & Theory/Design of Fire Detection & Alarm Systems to Irish Standard 3218.
In his spare time, Paul enjoys the outdoors, and spends a lot of time with his local Scout group in Newbridge, Co. Kildare where he is the assistant Group Leader. He also enjoys spending time with family.