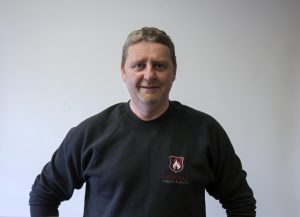 A Qualified Electrician by trade, George ran a very successful electrical contracting business for over 14 years where he earned a reputation for bringing the highest standards of quality, expertise and innovation to the table.
A high achiever and performance orientated individual, George loves meeting people and the variety his works brings.
Joining Guardian Fire & Safety in May 2017, George takes responsibility for a broad range of clients in the Greater Waterford area including, Retail, Industrial, Hospitality, Commercial and Public Service.
George holds 3rd Party Certification to Irish Standard 3218 (Fire Detection & Alarm Systems) and is currently studying for his certificate in Emergency Lighting.