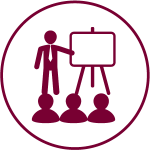 Our next public course takes place in association with New Ross & District Chamber as follows:
Title: Fire Safety Awareness
Date: Thursday 21st  November, 2019
Time: 2.00 – 4.30 pm
Trainer: Larry Kirwan/Guardian Fire & Safety
Venue: Rising Tide Conference Room, 35 South Street, New Ross, Co.Wexford
Cost: Chamber Members €45.00/Non Members €50.00 PP (Includes Certificate)
Bookings/Enquiries To:
Jennifer Power
New Ross & District Chamber
T: 051 425077
E: admin@newrosschamber.ie
Deadline for registration is 1.00pm on Thursday 14th November, 2019
Course Aim:
To provide participants with a basic understanding of fire safety in the workplace, actions to take in the event of discovering a fire or upon hearing the fire alarm and how to select and use a fire extinguisher.
Course Content:
• Fire safety legislation
• Employee's responsibilities
• Principles of fire safety
• Hazard spotting and day-to-day fire safety awareness
• Actions in the event of a fire
• Practical Session: Fire Extinguisher Discharge Training
Who should attend?
Fire safety training is a legal requirement for all staff under the Safety, Health and Welfare at Work Act, 2005. This course is ideal for new staff, existing personnel who have never received formal training, or staff requiring refresher training.
Places are limited so don't delay – Book your place today!